I Love the video I am about to share with you, which discusses whether or not White people and black people are related. It features Dr. Booker T. Coleman being interviewed on a New York Street – through a channel on YouTube that I'm pretty familiar with; However the following video also combines an extra clip on the end, which proves something that more and more Humans are starting to realize. White people actually came from the black race. In fact – white people and black people are the SAME – but due to Climate, their pigmentation changed. I'll let you enjoy this video – as it really says it all.
There is No white race, no black race – Only the Human race.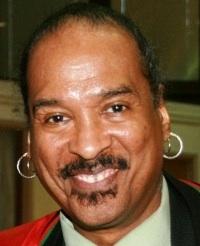 I love Dr. Coleman's comments though; in order for black people to do for themselves what they must do; they must stop blaming white people, and hating white people.
On this blog I often write about the role white people Must play in ending Racism; and yet, I've not shied away from discussing what Black People Must do for themselves as well.  I often reflect on the words of Dr. Martin Luther King, Jr, who suggested we "shame" racist people into realizing the wrong of their actions – Through Love and Kindness. But, we Also must not allow black people to fall into the negative emotions from facing the oppressive chains and restrictions of racism. We can come together and END racism – through what we do starting today!
I first heard of Dr. Booker T. Coleman through a documentary called "Hidden Colors" – which talks about a history of Blacks on this earth, that has been Covered up for the purpose of enslaving the black race; However in this information age – the truth is being uncovered – and shared.  Got a much longer video with EVEN more information that 'perhaps' will benefit you, regardless of who you are, or what 'race' you call yourself belonging to. There is so much "WE" as a society do not know; simply because by NOT having that information, others can rule over us.
It's time for HUMANITY To unite, and put an end to all systems that divide us; allowing others to rule over us. THERE is so much more WE CAN DO; that we're just not tapping into; Tap into this awesome information; more evidence, that White people and Black people are The Same Race – We are brothers, and sisters; and we must come 'back' together.
http://youtu.be/UUwGWiumQC8
If you enjoyed this MUCH deeper lesson on our History as Humans on earth – Leave your comments below.